Since 2018, we are proud to support Julie & Aude in their preparation for the 2021 Tokyo Olympic Games in 49er FX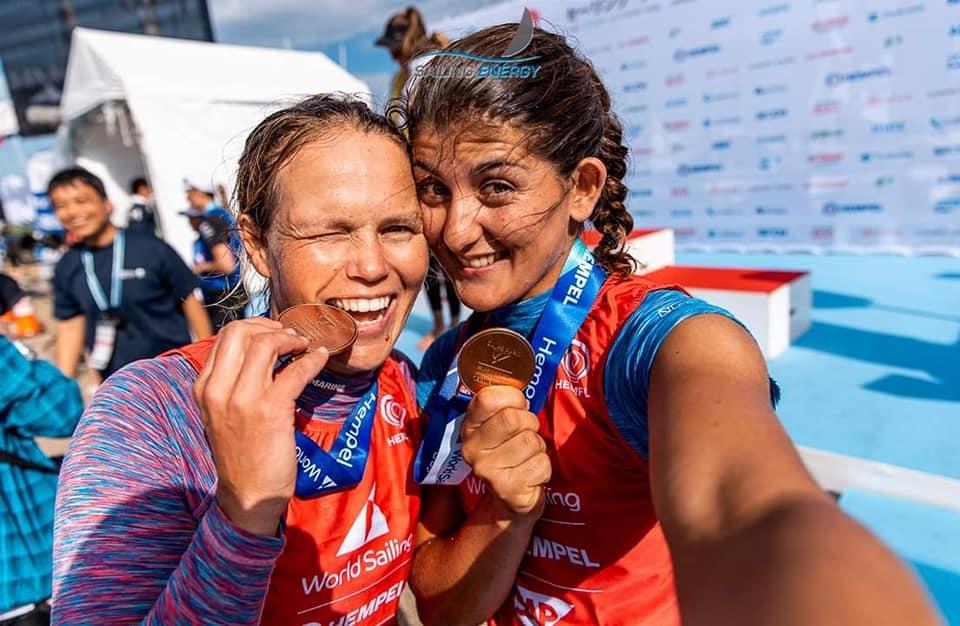 DISCIPLINE
The 49er FX is a one design dinghy. It is a monohull sailboat, all of which are built according to the same plans.
In order to make it sail, 2 sailors are necessary: a team member / a coxswain. Specific to women's competition, the FX is a lighter variant of the "classic" 49er.
With a platform identical to the 49er, the 49er FX has a mast and sails that differ from its older brother. The design of its spinnaker or "spi" allows for high performance and to compete with some 49er.
Since 2016 and the Rio Olympic Games, it has been the new Olympic skiff for competition on the female side and begins its 2nd Olympiad for the 2020 Tokyo Olympic Games.
No Results Found
The page you requested could not be found. Try refining your search, or use the navigation above to locate the post.