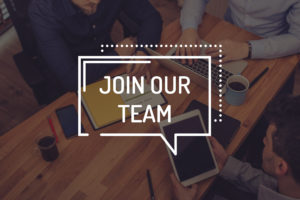 Job Description:
Faced with a profound change in mentality and consumption patterns, green activities are becoming predominant. Wishing to take part in this evolution Bretteville Consulting is looking for actors that are willing to participate in management consulting missions around various ESG finance topics (project management, compliance, transformation, audit…) for our clients (banks, insurances, Fintech, Asset Manager…).
As part of our team, you will work alongside our consultants (Juniors, Seniors, Managers, Directors) to support financial institutions in their sustainable projects.
Your main missions will be :
Analysis and monitoring of sustainable finance regulations (SFDR, European Taxonomy, Article 29-LEC…)
Definition of an ESG strategy in line with the values of each of our clients (institutional investors, financial institutions, Fintech, Telecom, asset managers…)
Supporting clients in their implementation of this ESG strategy and in their evolution of risk mapping (definition of SRI roadmap, creation of ESG scoring methodology, fund audit, labeling, choice of data providers, constitution of regulatory and investor reporting and other monitoring tools, drafting of policies and procedures)
Participation in internal projects: research on sustainable finance, writing of articles, benchmarking of market practices, study of data providers and reporting solutions
Profile required:
Intern, Consultant or Manager: a first experience in ESG and an expierence with an other finance theme (compliance, IT, legal…)
Motivated by ESG issues, but also by subjects such as market finance, sustainable finance, regulations impacting ESG
Appetence for regulatory texts
Languages: French, English (B2/C1) and a third language is a real plus
Good writing skills
Be creative, autonomous and a force of proposal
Knowledge of the various sustainable finance regulations is a plus
Additional information:
6 month internship or permament contract
Starting date: asap
Compensation: depending on your profile and experience
Position based in Luxembourg, LUXEMBOURG
If you think you match the profile we are looking for and you wish to join a top team and a fast-growing consulting firm, send your CV and a cover letter to this email address: contact@brettevilleconsulting.com, with the subject line: « Luxembourg-ESG-Candidature ».